With kids spending more time in the house and having reduced physical interaction with friends and extended family, there is more need than ever before to manage stress effectively. I did some research and curated these amazing stress buster ideas. You can try these out to have some great time with kids and also help them and yourself to take the stress out of your life.
1. Family Yoga or Exercise Routine
Families that Sweat Together Stay Together! Regular exercise is one of the best ways to manage stress. Make sure you ask kids to take some time out of their daily routine and do some exercises. If you can find out a common time to do workouts or yoga, that would be amazing. And you will start noticing the difference from day 1. We have made it a routine to do this quick workout (video below) on Sundays. It really helps us get along and is so fun to do. Do try out if you are not doing it yet.
2. Painting, Drawing or Craft activities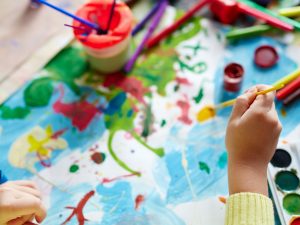 Art & Craft activities are real stress busters, kids feel so calm while doing them, and it improves their creative thinking as well. While you're coloring, you are slowing your thoughts and diverting your mind away from stress. It takes you into a "state of flow" with you becoming deeply engrossed in the activity. Psychologists describe this flow as similar to meditation, which can improve performance and lower stress levels. If your kids have interests in Arts and crafts, do try to encourage them to take some time out for it.
3. Dance, Play or Listen to music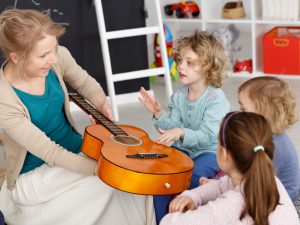 Music can have a great effect on kids bodies and emotions. Faster music can make them feel more alert and concentrate better. Slow relaxing music can quiet their mind and relax muscles. Playing music or dancing to your favorite music also makes you feel soothed while releasing the stress of the day. If your kid has an interest in learning to dance or playing music, do give him or her some time out to learn it as a hobby. It will always help them in the future.
4. Going outside and interacting with friends or family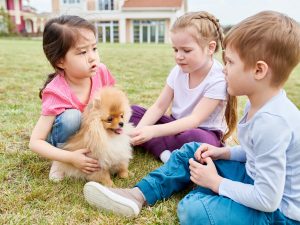 When possible do make sure your kids can go out and make some friends. Meeting new faces and playing with kids is the best way to bust out stress. It helps kids to open up and talk about themselves. If it is not possible (like in the current situation), you can arrange some online meetups with extended family or their old friends.
5. Taking a break to play indoor or online games
Our favorite stress buster is gaming. Be it indoor games that are easy to play like Cards, Ludo, Snake & Ladders or strategy games like CATAN which are very engrossing, or online games like Solitaire or Pac-Man, they are real stress busters. Some people believe that online gaming makes you lazy or addicted, but excess of anything can be bad. If you can manage the time your kid is spending on gaming, it can provide the perfect brain breaks and also help them with logical reasoning and problem-solving skills. I have recently allowed my elder one to play online games on Plays.org. They have a huge collection of games, but my kiddo loves their Math section the most. It has a wide variety of puzzles and logical reasoning games. Our recent favorite is the "2048 Cuteness Edition Math Puzzle Game". The goal of the game is to combine tiles with the same number until you get a tile with the number 2048. It's really fun and a quick game to take a break in between.
There are many other ways to kick the stress out of your life and to relax and unwind with your kids. If you have some ideas not listed here, please feel free to share them with others by leaving a comment.