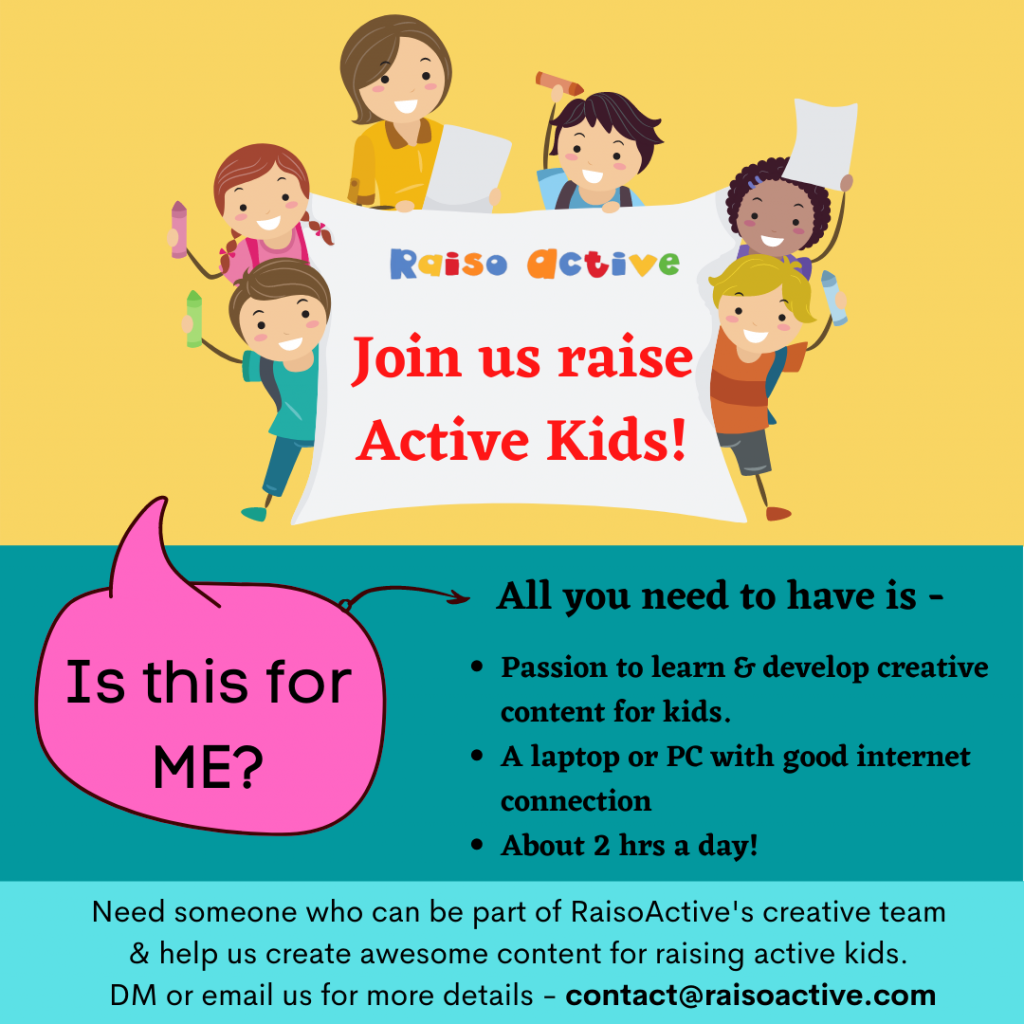 Is this for you?
We need someone who can be part of RaisoActive's creative team & help us create awesome content for raising active kids. We are an early stage start-up, with limited resources and a zeal to be the best.
You will be working from home and will be among the very first few members of our team. Our growth will depend on your creative thinking and approach towards the work. Do connect with us, if you believe in RaisoActive's mission and would like to grow together with us.
All you need to have is –
Passion to learn & develop creative content for kids.
A laptop or PC with good internet connection
About 2 hrs a day!
DM or email us for more details – contact@raisoactive.com